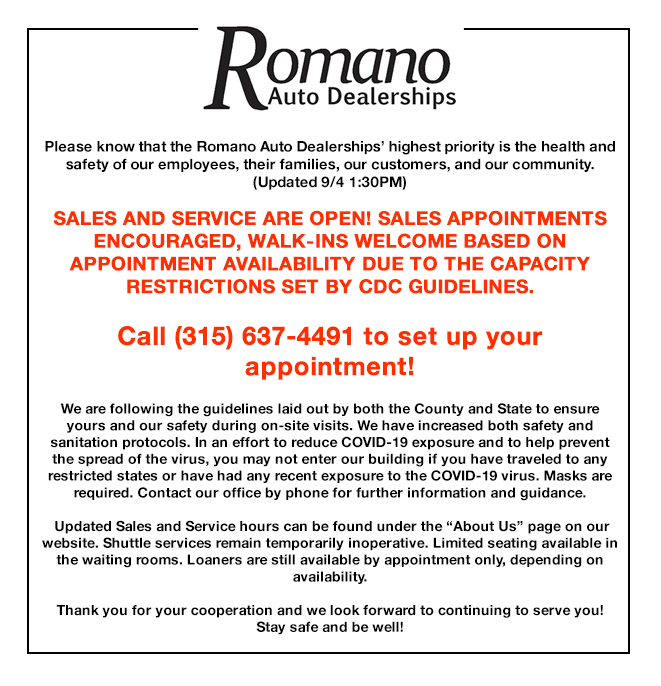 We are doing everything we can to ensure the safety of both our customers and staff. We are closely monitoring and changing protocols based on guidelines we have received from the CDC, State and County Officials. A few things you can expect to see the next time you are in our Dealership are:

*Our employees wearing masks
*Sneeze guards on all of our desks with 6 ft between you and a Romano employee
*Social Distancing signs and tape outlining safe space between each person
*Sanitizing vehicle before and after use by both our customers and Romano employees
*Romano Employees will have their temperature taken at the beginning of each shift
*All door handles and bathrooms will be cleaned thoroughly every hour
These are just a few of the precautions we are taking, please contact us today to inquire about all of the safety precautions we are taking! Thank you for you continued support! We look forward to serving you!